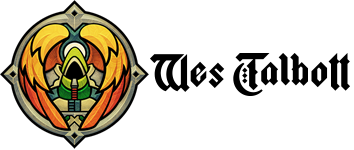 Yes I know its a bit late for a new year post, but I've been running a bit behind, as you can tell by my lack of uploads.
2013 was a pretty crazy year, and I'm sorry if any commission requests went unanswered. Here is the short list of things that changed in my life last year.
1. May- I Graduated with a BFA in Illustration from Columbus College of Art & Design
2. June- I Got married to a wonderful, crazy, talented, lady.
3. July- I Got a full time job as a Model Designer at LEGO.
4. September- I Moved to Denmark with my wife and settled into our first home.
So yes I've been busy, but I'm hoping that I can get settled into a steady pace of life and get back to my regular art making and posting habits. You might notice a difference in my latest painting. Yes it's acrylic. A never before seen medium in my gallery. Now that I am a hobbyist illustrator I've acquired a taste for art that has a bit more meaning and value to it. You could argue that digital is equal to traditional and probably make a convincing case, but there's something about having one original that can never be reproduced, and the way the canvas and the paint textures harmonize that I've really been missing as a mostly digital artist.
It's good to be back.
I'll wrap up with a couple statements that will hopefully ease up the flow on my inbox.
1. I'm always happy to receive e-mails from people that appreciate my work, so by all means continue to do so.
2. Please don't e-mail me asking if you can use one of the Emblems in my gallery. They were all requested and paid for by individuals that would not want you using them.
3. I'm willing to make you your own personal emblem but first read #4
4. I no longer depend on artwork to sustain my family so any commissions I take cut into my very valuable personal time. If you want to commission me that's awesome and I will always appreciate a request, but don't be shocked if I ask for a decent amount of money or if I say no because I don't think it's something I would like to do.
That being said I really do appreciate all the people that take the time to message me for any reason regarding my artwork.
Have a great 2014!